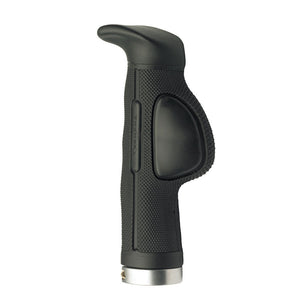 Designed by doctors to increase blood flow to the ulnar nerve and reduce numbness.
Serfas® Dual Density® Grips and Bar Ends offer the best of both worlds — a soft shock absorbing outer material to reduce hand fatigue and a hard inner compound providing durability and strength.
Our range of lock-on grips feature a lightweight aluminum collar to clamp onto bars for an ultra secure fit.
Features:
Dual Density Design® With Hard Inner Shell & Soft Outer Casing
Large Palm Pad Eliminates Pressure On Wrists & Forearms
Ulnar Horn To Reduce Pressure On Arteries Of The Hand
Length: 145mm